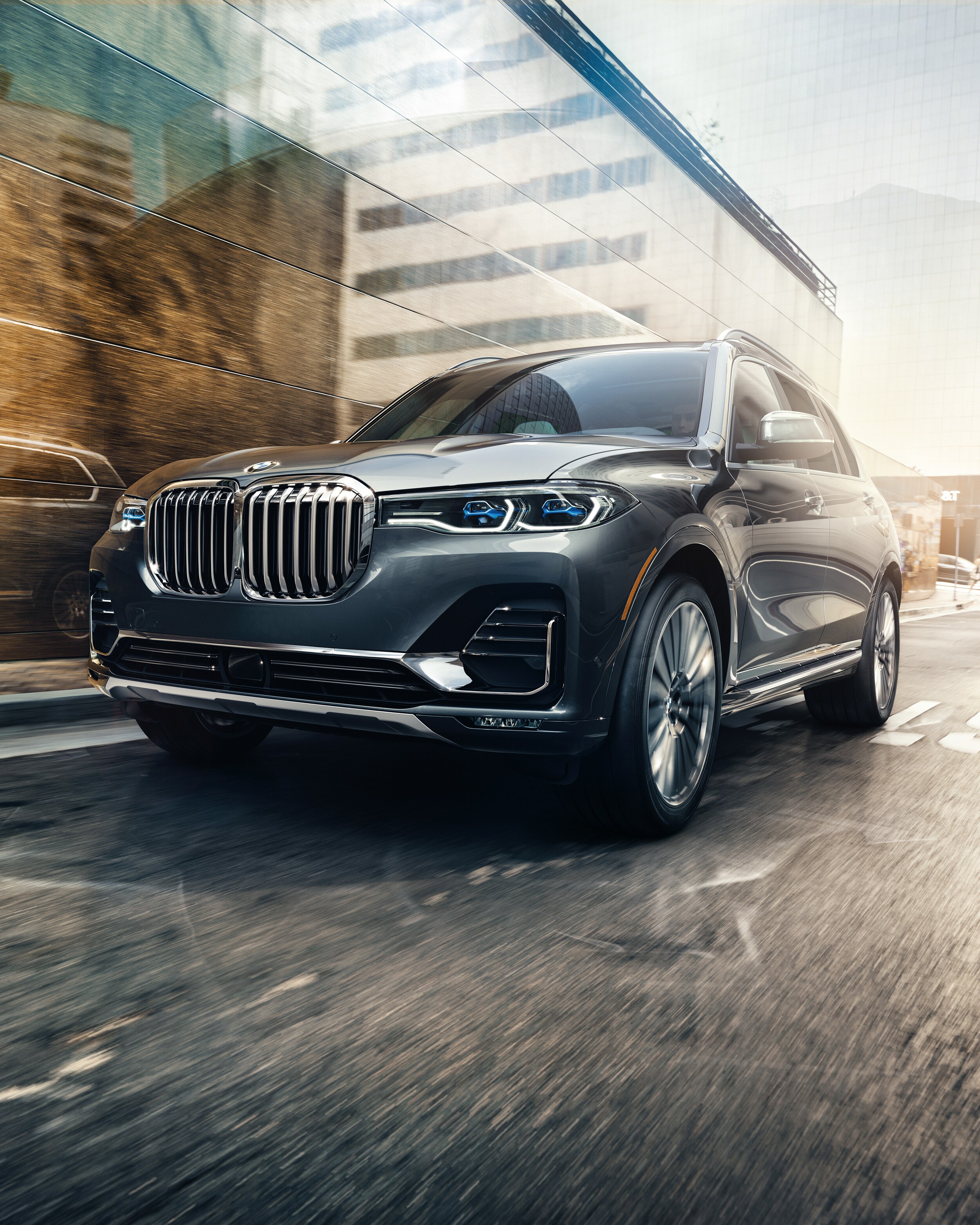 ?
The BMW X7 is a stunning SUV that is engineered to delight, thrill, and blow you away every time you get behind the wheel. You'll love the modern features, premium sound systems and so much more on our used BMW X7 SUVs. To learn more about the benefits of purchasing a used BMW X7 continue reading.
Why the BMW X7
Behind the wheel, you can find a fully digital driver assistance system that makes you feel like you are driving into the future. With used vehicles becoming more and more advanced, you'll still have access to modern technology even when purchasing used.
You can equip your used BMW X7 with ambient lighting, a large Panoramic Glass Roof and so much more, creating an interior like no other.
And, because of our vast inventory, you'll be able to choose from your favorite exterior colors and trim levels, so you find a used X7 that fits your personality beautifully.
Used BMW Shopping Made Easy
You can give us a call and schedule a test drive, and we'll show you everything it has to offer before you sign the papers, and all of our inventory is listed online for you to explore before you arrive.
Benefits of Purchasing Used
You'll enjoy lower premiums and many times the vehicle's warranty will carry over into your name! You'll also save on maintenance, depreciation, and insurance.
Here at Bill Dodge BMW, we fully inspect all of our used models to ensure everything is up to our standards, so when you drive off the lot, you have peace of mind knowing you got a great used X7. We also have several certified pre-owned options for you to choose from.
The time is now to take home a luxurious used BMW X7 SUV. Apply for financing online and schedule your test drive today, and we'll make you a fantastic offer.
You can find our dealership off of I-95, on Saunders Way in Westbrook, ME.